hat
i really like to make this london headhugger hat. it's super fast. and not too bulky when done with worsted weight yarn on size 7 needles.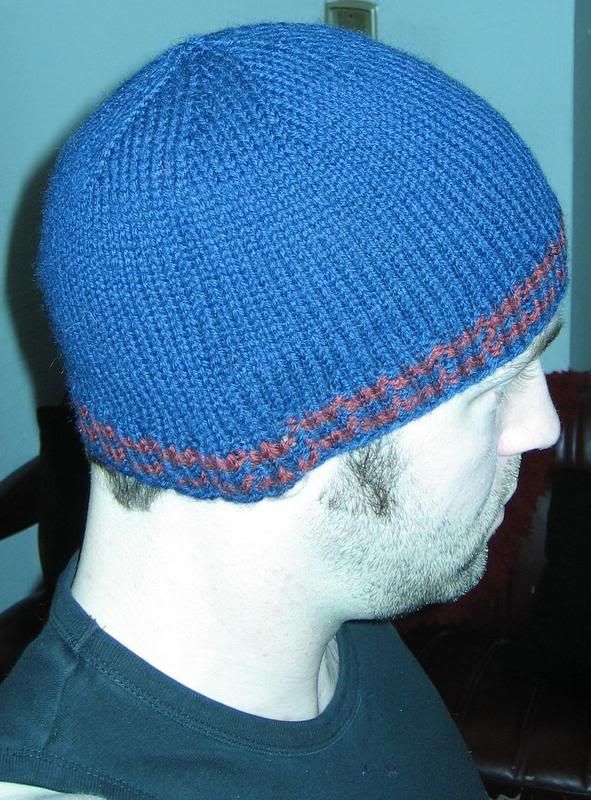 please note the jaunty racing stripes. for the rib, i did two rows blue, two maroon, two blue, two maroon, two blue, and then the increases to start the dome. i used teh size where you cast on 81 stitches and work 30 rows after the rib before starting teh decrease.
sexy complimentary wristwarmers will follow (they still need thumbs).
back to the hat. the decreases make me particularly happy.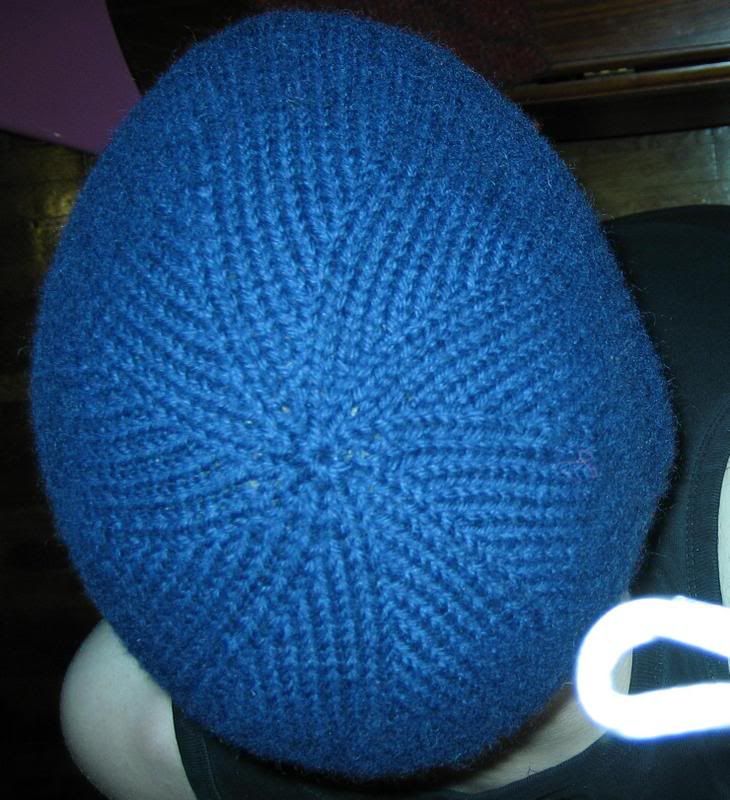 rating this pattern is getting tired. i've done it twice. thrice would be excessive, right?