amigurumi and friends
a friend of mine was SO ESSITED by the prospect of creating an adorable creature out of yarn that she requested lessons. this knittenninja, of course, was willing to help out with such a thing. provided, of course, that there was a bottle of wine and a really bad movie. in this case,
step up 2
.
i have no idea what happened in the movie. NONE. however at the end of several hours of mind numbing music and entanglement in yarn, we came up with these little guys.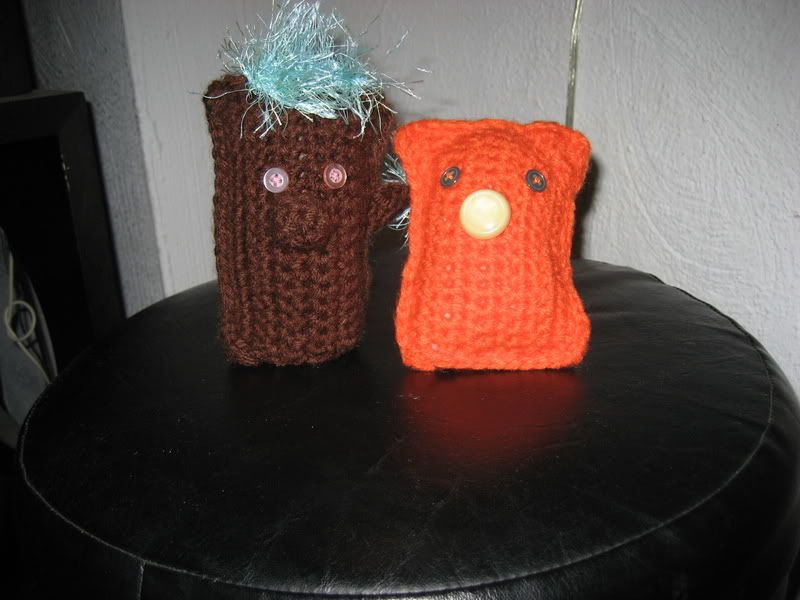 apparently they were inspired by the movie and got a litte rough. first my friend's pig stepped up.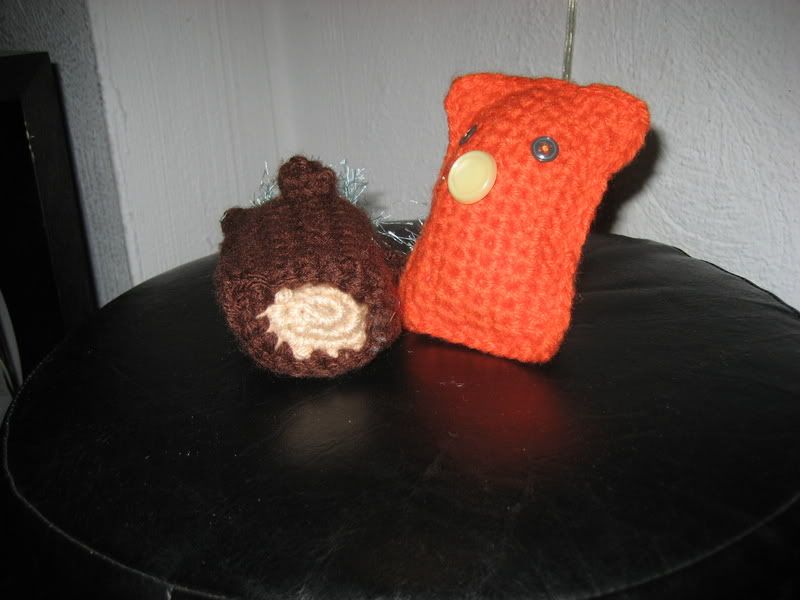 then my one armed tree swung into action.
the movie was probably more exciting, but i had more fun with the yarn.