please sir, can i have some more?
i loved
my first pair
of
knucks
. dearly. which is why i was very distressed one weekend when i accidentally lost one. now, if you've ever
lost a glove
, you understand the upset. the annoyance.
the cold hand
. if you've ever
made
and lost a glove, you know the
rage
. however, i finally got up the courage to make another pair.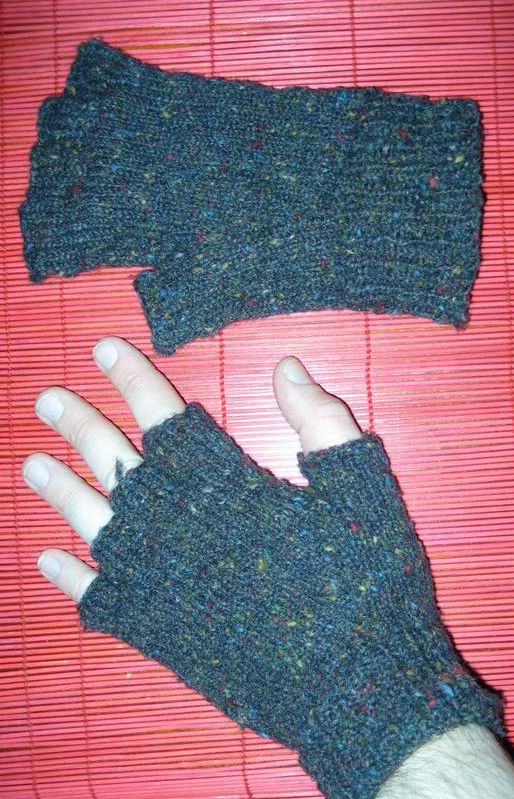 or, rather, i found this awesome twill yarn i wanted to use for something. i didn't have enough for a big project, hence
the knucks
.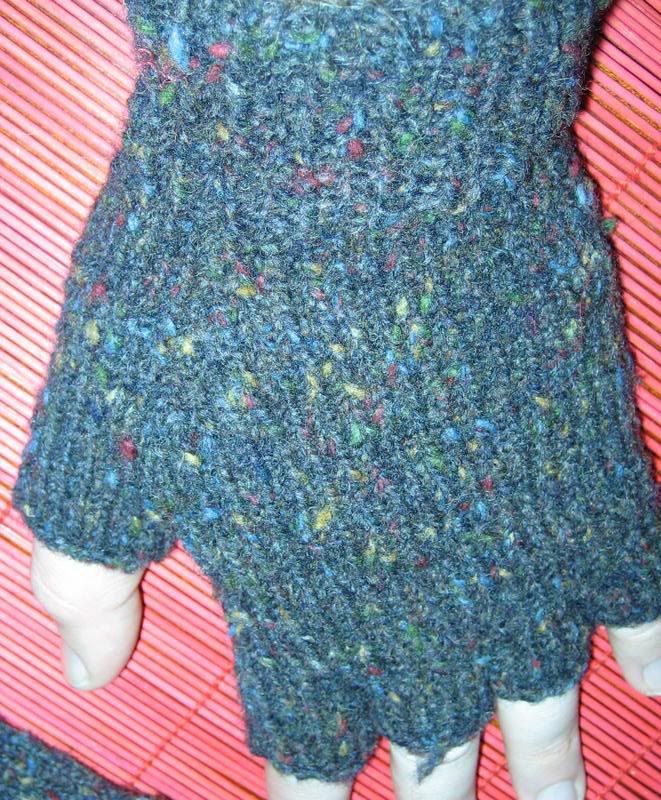 i think they turned out pretty well. a bit on the tight side, but super warm. i used the
middle pattern on knitty
with a yarn probably meant for size 5 needles on size 3s. for the cuff 1x1 rib i decreased two stitches and used size 2s. now that impresses strangers. it's like
knitting on toothpicks
. let's take a last look.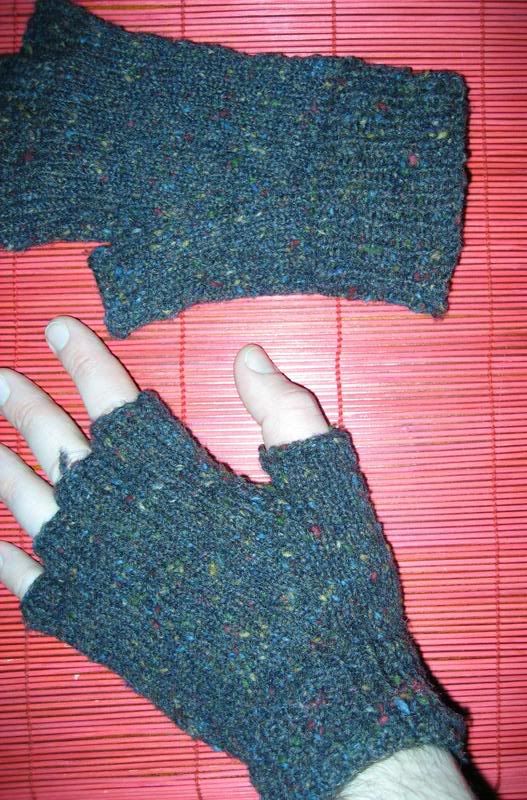 and now for ratings...