knucks
i've been a big fan of fingerless gloves for ages and have been known to scour army navy stores in their pursuit. they are so practical! you can reach your keys. and use an outdoor atm. and knit. and polish your nunchucks at the busstop. all around wonderful creations, these fingerless gloves. and, contrary to popular belief, they do keep your
hands warm
.
so imagine my excite at seeing the pattern for
knucks
on knitty! i had some leftover sock yarn and a lot of enthusiasm. the result is here: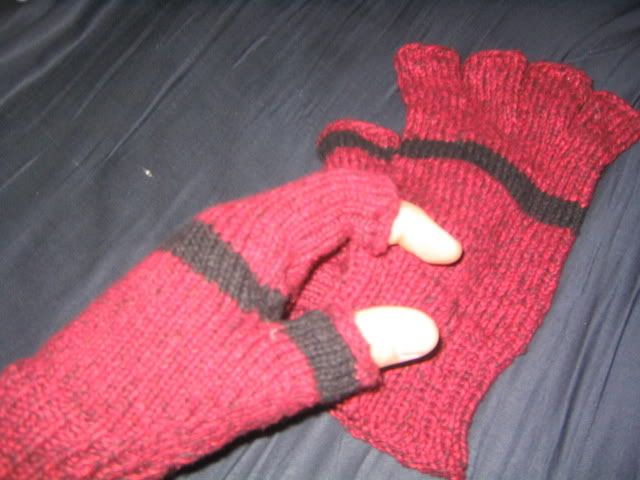 so the yarn was crochet cotton meant for size 7 needles. i used size 3, and the larger of the two patterns linked above (or
here
). at fisrt i screwed up the cuff. i did a 1x1 rib the same width as the hand bit, and it turned out like
something liberace would think was too frilly
. clearly this was no good. so i frogged back to the stockinette part, decreased two stitches, and switched to size 2 needles. that, i think, did the trick. no?