my first [wearable] scarf
i suppose a scarf is the first productive thing anybody makes. this one i think came out fairly well.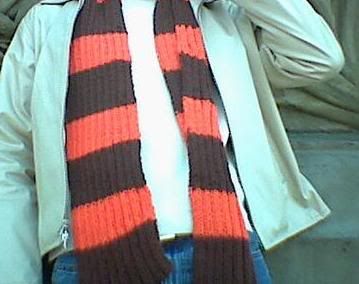 this was knit on size 10 1/2 needles with cheap acrylic yarn. i cast on 40 stitches and knit in 2x2 rib. The pattern is 16 rows brown, 12 rows orange. repeat until you are ready for a more exciting project.