another case in point
i realized that i never took a picture of another case i made. for my glasses. it's a cute little cabled thing. i made it on size 7s holding two strands of cotton yarn together. i thought this would keep the wire frames from poking out. i was quite mistaken. but it's neat nonetheless.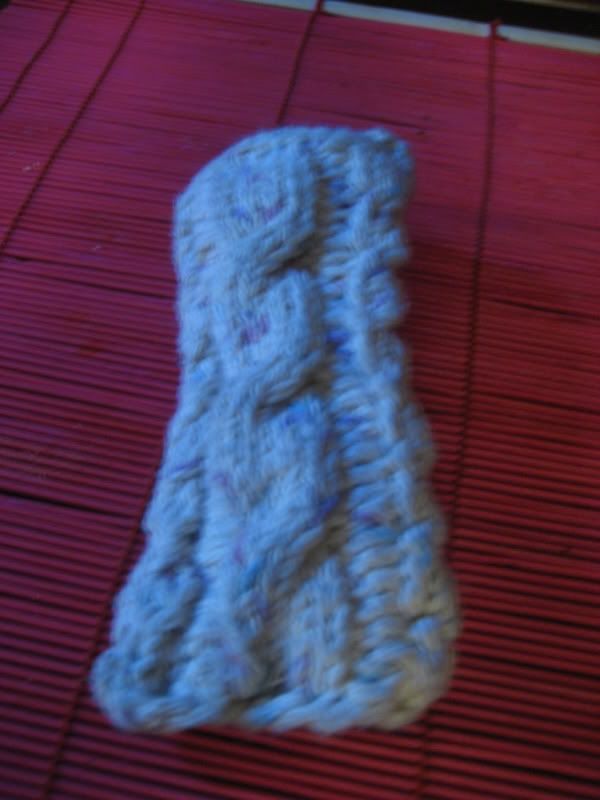 i'll write up the pattern upon request, but for now sit happy knowing it is a lot of cabley goodness knit with cotton yarn, two strands held together, on size 7 needles.