sock (no, not socks)
i finished my stripey sock.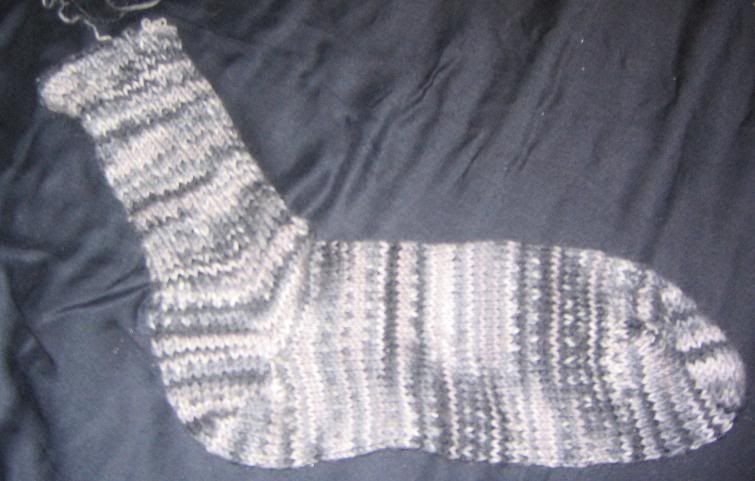 i was so excited to bind off. i used the same pattern that i'd used on my other socks. basically a 52st circumference, 52 stitches between toe and heel decreases, then the same up the leg. on size 3s. i even went up to 56 for the foot. unfortunately, this yarn is apparently a lot smaller than the others. these socks are tiny. not good for my size 12 tootsies at all. more like a size 8. ah well. i've only made the one, and the twin may be made if i think of someone who they'd fit.
the self-striping yarn is pretty awesome though, eh?
on another note...binding off on toe up socks. very hard. i used size 10 1/2 needles (up from 3s) and that seemed to work. i did it with 7s and they were crazy tight. any other thoughts?
DIFFICULTY:
AWESOMENESS:
-