girly wristwarmers
i am like a truck that cannot be stopped. wristwarmers are just too darn easy.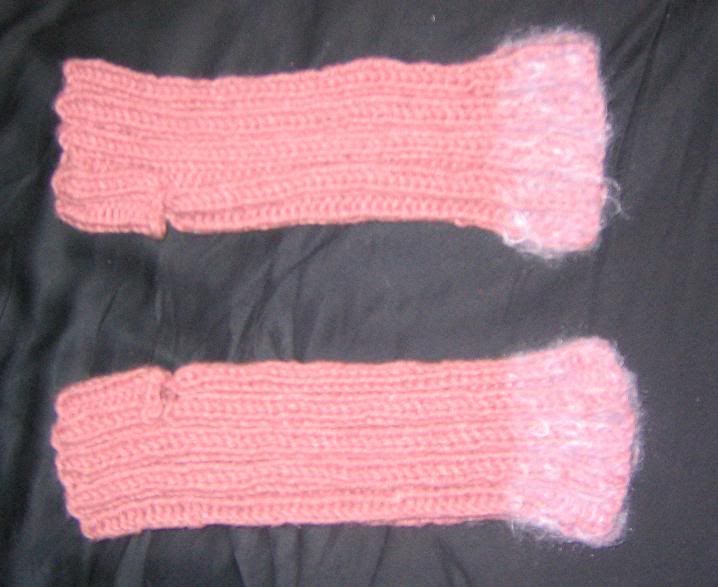 CO 36 st (makes 9 2x2 ribs) on two needles. thumb holes are 16 rows from edge, and 6 st so that they lie on ppkkpp when warmer is finished.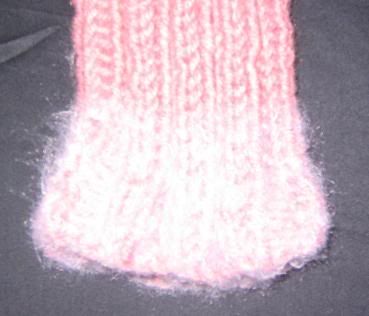 also note the fuzzy goodness. i figured out how to incorporate eyelash yarn into something. i tried using it on its own, but to no avail. some people apparently can manage it, but whether i used bamboo, metal, or plastic i have no luck. looks like it's holding the two together for me.
| | |
| --- | --- |
| DIFFICULTY: | |
| AWESOMENESS: | |