here's waldo
though some people say it's christmas, halloween is definitely the most wonderful time of the year. people get all dressed up, put on alternate personas, and get fa-schnickered. personally, i always get really excited about costume making. and this year, with knitting under my belt, i went a little crazy.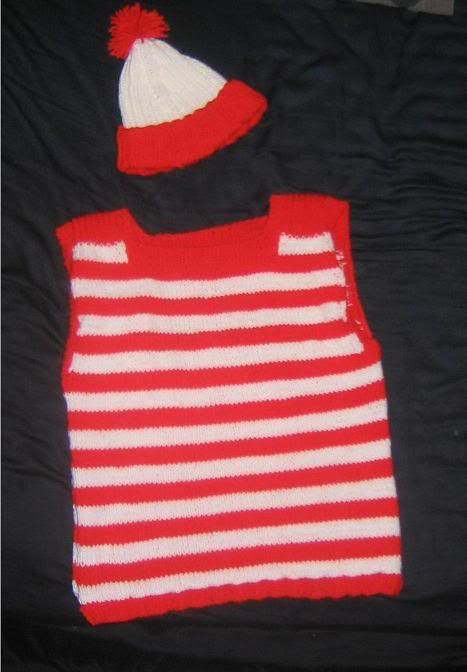 here we have the crazy. i made waldo. the vest was simple off a pattern for a
WWII sweatervest
. i was actually pretty good about following the pattern, aside from the obvious stripes. other than that, i only ribbed one inch at the bottom, and didn't sew up the bottom 2" of seam. (i hate gathered things). also, the 1" of ribbing at the sleeves was done in red on the white rows, for a ringer shirt type of feel. the hat was knit in the round in a 2x2 rib knit. Co 80 st, knit 35 rows red, 35 rows white, then decrease 6 st every other round. i decreased next to the ribs, and am not sure how i feel about the look. but it worked for the occasion.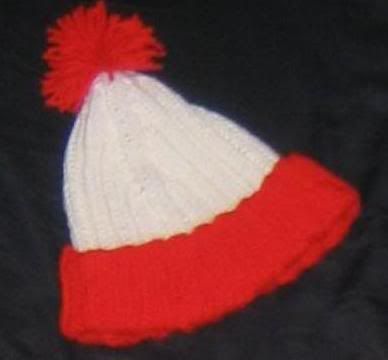 see how the center rib pops out a bit and the side ones branch off like...er...branches? i don't love it. and now for the rating...