case in point
my mother was complaining that she didn't have a case for her camera. and heard that i could make them. clearly it followed that she requested one. so one morning, before my dad and sister came into the city for
chinese new year
, i popped in
hackers
, broke out my needles, and made a little case. in just under two hours. here she is: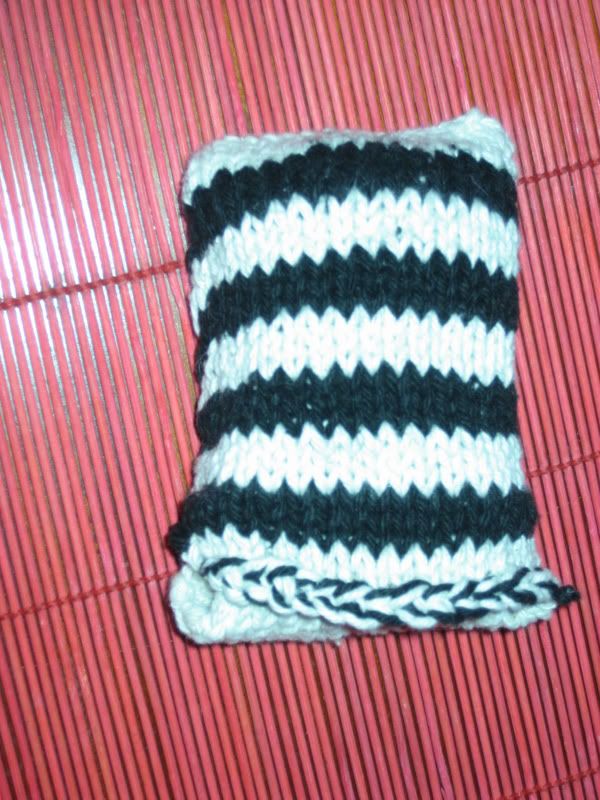 size 7 needles, midweight cotton yarn. i cast 20 stitches onto two needles. i knit my way across once, leaving the other needle in the loops. (this is not fun.) then i knit back across the stationary needle, and worked in the round. three rows per color, until i reached the size of the camera. next i bound off one half (using both colors held together). on the other half, worked flat, i knit two together at the beginning of every third row to create a flap that can be tucked in. (the time crunch made figuring out a button a bit too challenging.)
totally cute, right?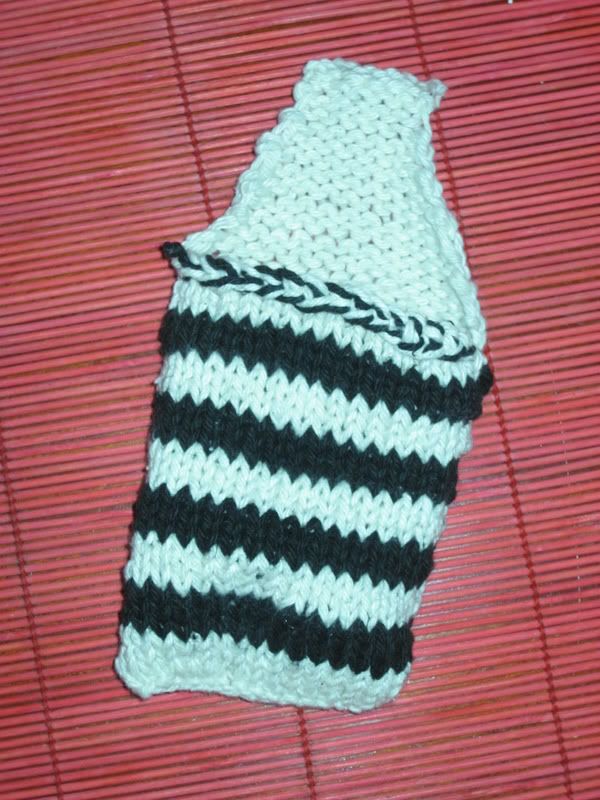 and now for the ratings: