green beanie
i had some leftover yarn from the blanket. so i made a little green ribbed beanie. size 10 needles, acrylic/wool yarn.
72 stitches in diameter, 2x1 rib. i did 12 decreases with k2togs starting on the 30th row, and it just fits. no folding up the brim, though. i think that 6 decreases per row works out a bit better.
i think i will be able to find someone else this hat looks cuter on. is it you?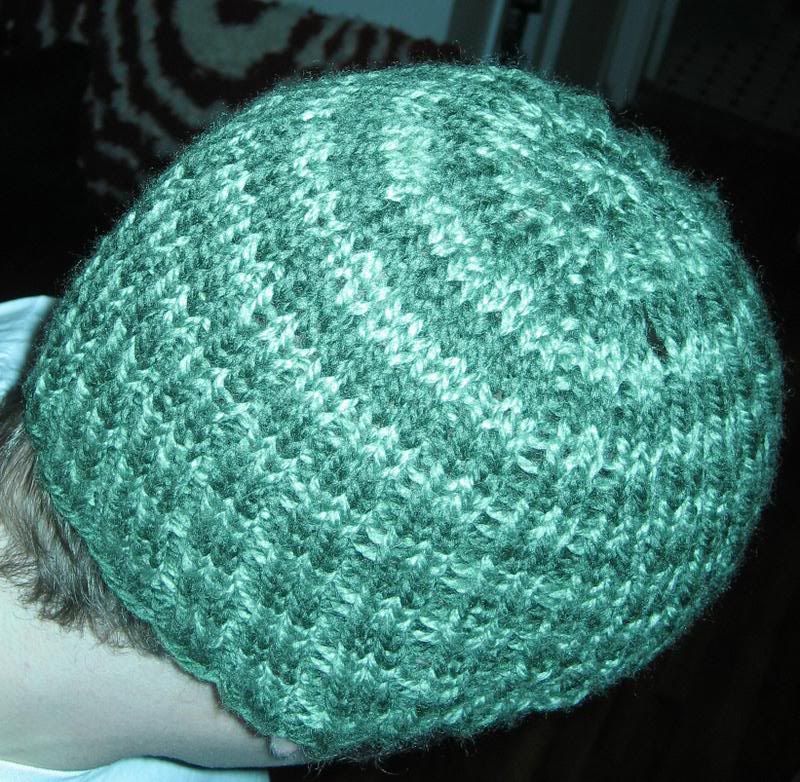 ratings:
DIFFICULTY:
AWESOMENESS: