brownie
i needed a new hat to match
my old scarf
. i've started wearing brown more often. which is weird. but rather dashing?
this hat was knit on size 10 needles. cast on 23 stitches on each of three needles. knit 30 rows in the round. then k2tog, k21 three times. then k2tog, k10 six times. then k2tog k9 six times. you get the picture. keep going until you have 6 live stitches (two each on three needles). pull end through live stitches and bind off.
i made this puppy in one night. i was
pleased as punch
.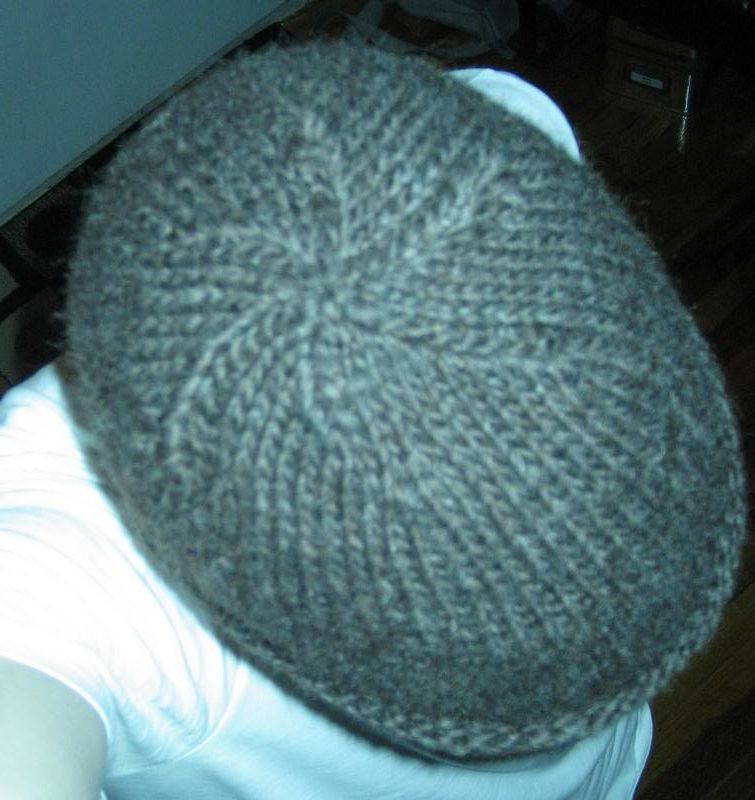 and now for the ratings: