sisterscarf
mad scarf rush 2006 entry the second: sisterscarf.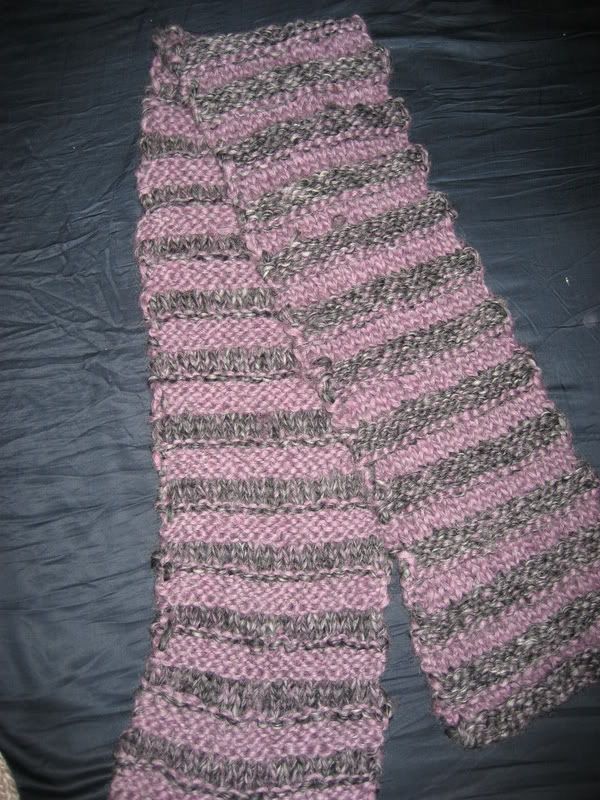 this is basically the horizontal texture stripe scarf, but when i switched sides for the stockinette sections, i also switched colors. this maintains the bouncy nature of the piece, while giving it proper stripes. all in all, the ninja is quite pleased.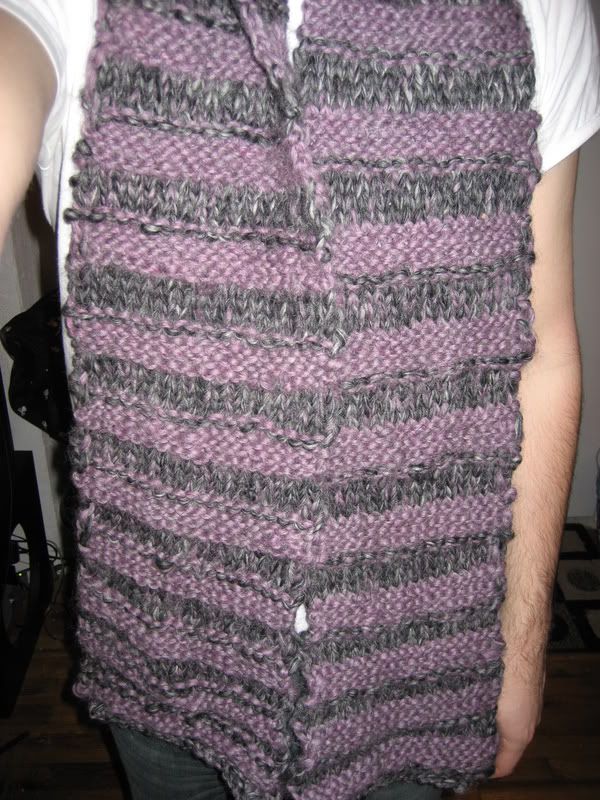 this was knit with ye olde last-minute-gift-friendly bear creek yarn on size 15 needles. each stockinette strip is 4 rows, so that i could carry the contrasting color up the side.