triangulation
so mad scarf rush 2006 continues apace. mom's scarf is done.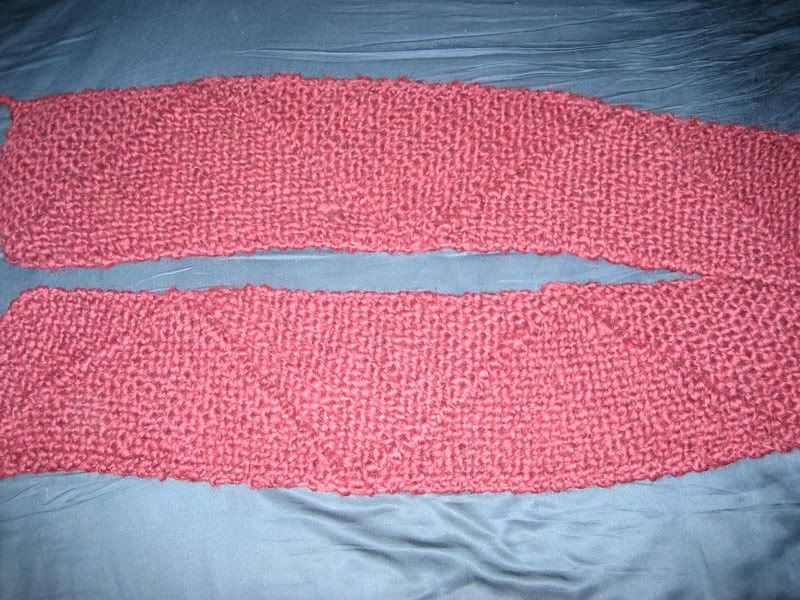 for this i used the same brand of yarn as the
texture striped scarf
. the pattern is for the
multidirectional scarf
that everyone seems to like to make using noro yarn. it has beautiful colorways or something. personally, i just wanted to make a nice solid scarf with just a tinge of
flair
. something appropriate for a
woman of a certain age
, you know? basically, it is a series of triangles knit from one point (1 st) out to the long side (here 25 st) in short rows. when you finish the long side, turn it to the shorter edge, and start from 1st, picking up the other side as you go along. it's a lot of fun and confuses bystanders greatly.
i think it turned out rather well. and, of course, i had to try it on.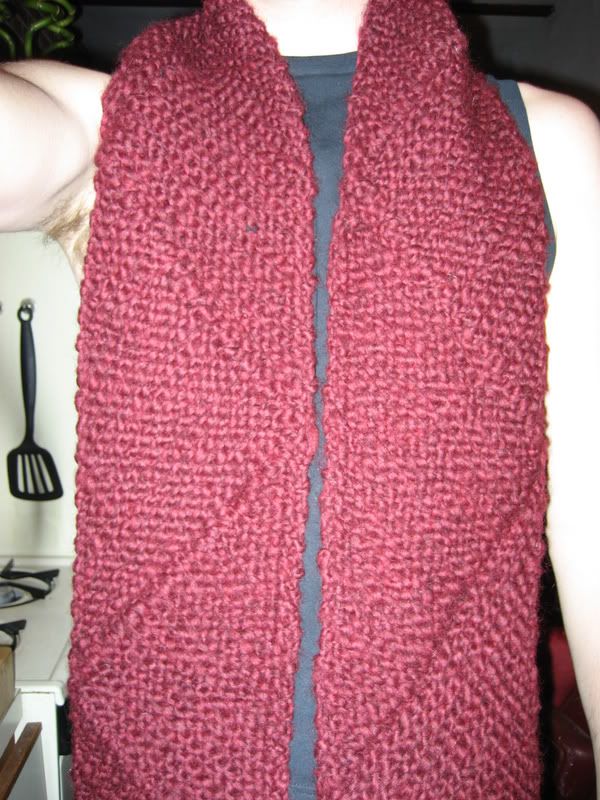 details:
bear creek yarn
in
cherry
on size 15 bamboo needles. (it's marked 17, but i am extremely
anti-plastic
needle knitting for no apparent reason and 15 were the largest bamboos i could find.) To finish, i used the second bind off method in
the pattern
, and i think it worked out rather nicely.