skein & able
so the world is currently undergoing another trend. knitting? yeah yeah. that's so
2003
. now there's a new
urban art
form. slightly less permanent than graffitti, but slightly
more awesome
. so knitten ninja's gettin' in on it.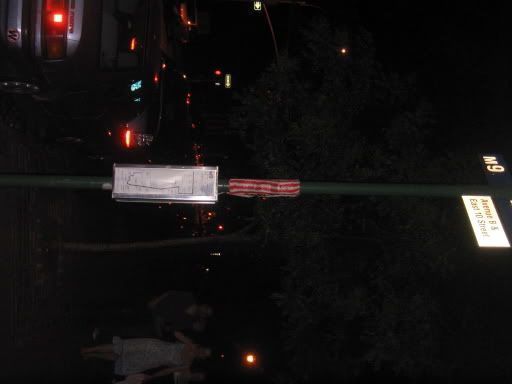 the related representation on myspace is
skein and able
. i'm merely a cog riding on the coattails of someone else's cool.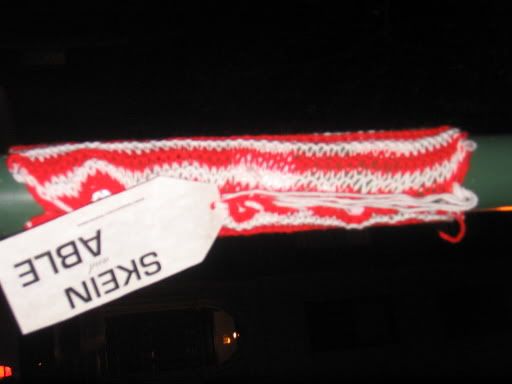 this is a bus stop on the east side of thompkins square park. a small beginning to be sure, but there is more awesome to come.