cablin'
i just started my first cabling project. it's a scarf. it's quite fun. here she is: 4..3..4..3..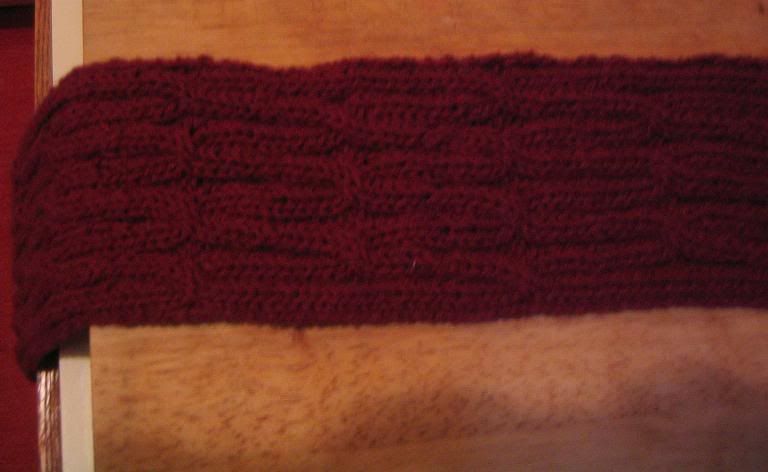 i've never been much for following patterns. most of what i make is in a 2x2 knit (cotton yarn on size 7s). this pattern takes a kkppkk, and cables the kk's, while leaving the pp's on the back side. i'm not quite sure how to describe what i'm doing, but it seems to work. what i'm most excited about is that it's two sided. 3..3..3..3..
not done, not rated.