lady's undergarments
who hasn't wanted to knit a bra? oddly enough, my first one turned out great. then i screwed with the pattern a bit too much and this one turned out tiny. which is sad, because i like the colors.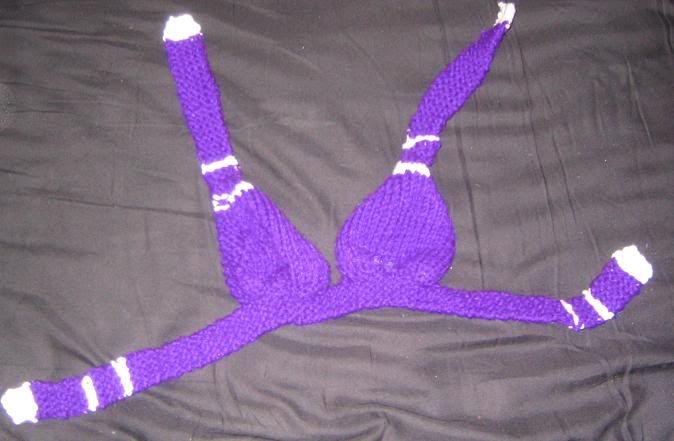 this was knit on size 10 needles with cheap acrylic. i can't find the pattern anymore, but it was basically knitting a really long 6 st wide waist strap in garter stitch, and picking up 32 st off the side for each cup. increase two st every other row until you're up to 42, then decrease every other until you're down to 6 for the neck straps. the edge 4 st are in garter with the rest in stockingette. here is a picture of the good one.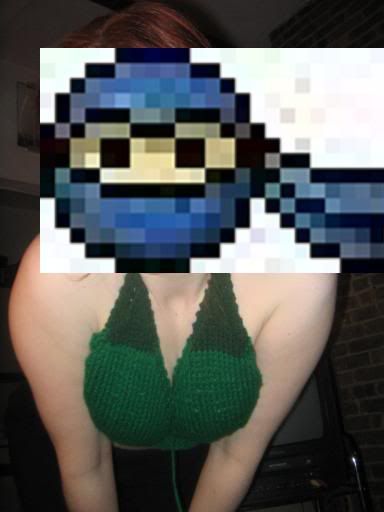 oh, i've knit a few jock straps with a similar pattern (turn it upside down and only one cup) but have gifted them. here is the best photo i have. perhaps, NSFW. more likely, NSF...viewing at all.

the model for this garment was not me. just so you know.