miniscarf
i have yet to meet someone who knits who was happy with their first project. here is mine.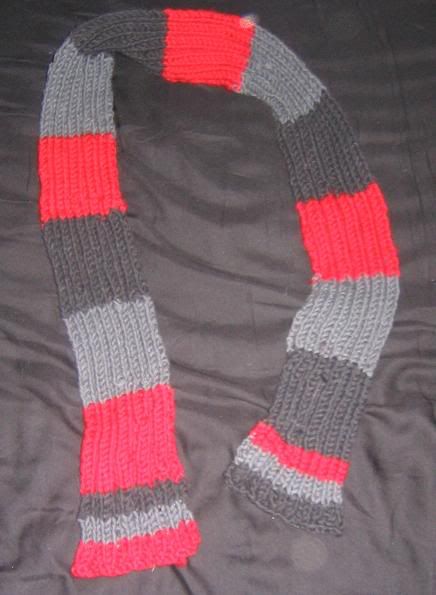 it's a scarf. a pretty one. with nice merino wool and everything. i wore it out in public once. i was so proud! i sauntered into the bar with my fabulous made-it-myself scarf. a friend of mine looked at it and commented, "dude, isn't that kinda short for a scarf?" i was greatly saddened. i ordered a drink. quite honestly, he was right. it is just over two feet long. so when i got home that night, the scarf went to the bottom of my knitting bag. where it has remained. it's about time to frog it and make something i will wear.
this was knit in 2x2 rib, cast 12st on size 10 needles, each color block is 16 rows, with little very sad 6 row stripes at the end in a futile attempt to make it longer.
| | |
| --- | --- |
| DIFFICULTY: | |
| AWESOMENESS: | |